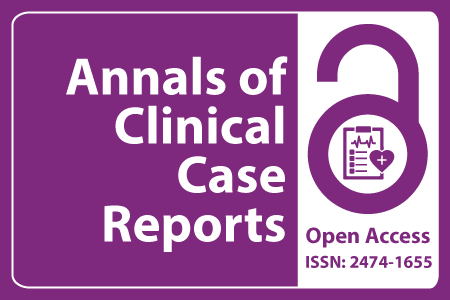 Journal Basic Info
Impact Factor: 1.809**
H-Index: 6
ISSN: 2474-1655
DOI: 10.25107/2474-1655
**Impact Factor calculated based on Google Scholar Citations. Please contact us for any more details.
Major Scope
Allergy & Immunology
Geriatric Medicine
Nutrition and Food Science
Cardiac Surgery
Anatomy
Inflammation
Ophthalmology
Asthma
Abstract
Ali Bakhsh and Himanshu Sharma
Department of Orthopedics, The Peninsula College of Medicine and Dentistry, UK
*Correspondance to: Ali Bakhsh
PDF Full Text Case Report | Open Access
Abstract:
Avulsion fracture of the spinous process, also known as a clay-shoveler's fracture, is usually seen at a single level or dual adjacent spinal levels in the lower cervical or cervicothoracic junction. We report a 49-year old lady presented late with multiple contiguous clay-shoveler's fracture between T4 and T8 on MRI scan with negative initial plain radiography. Thoracic spine x-rays might miss the avulsion fractures. With persistent pain and crepitus in the cervicothoracic spine following sudden forced hyper-flexion & rotational trauma, further imaging in the form of MRI scan with or without CT scan is recommended. Disproportionate pain in the initial post-injury period should raise a high index of suspicion. Prolonged recovery period of 6-9 months should be provided to the patients for preferred conservative treatment.
Keywords:
Spinous process; Fracture; Avulsion
Cite the Article:
Bakhsh A, Sharma H. Multiple Contiguous Avulsion Fractures of Thoracic Spinous Processes: A Clay Shoveler′s Variant. Ann Clin Case Rep. 2016; 1: 1076.
Search Our Journal
Journal Indexed In