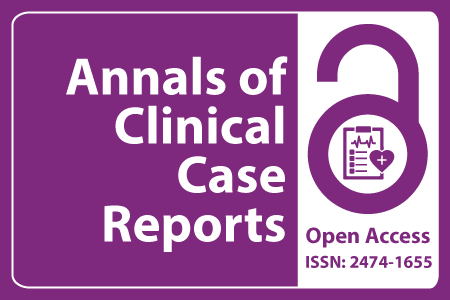 Journal Basic Info
Impact Factor: 1.809**
H-Index: 6
ISSN: 2474-1655
DOI: 10.25107/2474-1655
**Impact Factor calculated based on Google Scholar Citations. Please contact us for any more details.
Major Scope
Chemotherapy
Tuberculosis
Surgery Cases
Gastroenterology
Emergency Medicine and Critical Care
Infectious Disease
Cardiac Surgery
Nuclear Medicine
Abstract
Baker A, Oberman BS, Warrick J and Andrews G
Department of Surgery, The Pennsylvania State University, USA College of Medicine, USA
Department of Pathology, The Pennsylvania State University, USA
*Correspondance to: Genevieve Andrews
PDF Full Text Case Report | Open Access
Abstract:
Objectives: Intranasal abuse of prescription medications is well documented; however, few reports of intranasal acetaminophen abuse exist. We characterize the presentation and manifestations of intranasal acetaminophen abuse in order to expedite diagnosis and treatment.Methods: We present a case of a 20-year-old female presented with 6 months of pain, pharyngitis, hoarseness, and odynophagia secondary to intranasal acetaminophen inhalation, which was initially treated for sinusitis.Results: Initial examination showed erosion of nasal, nasopharyngeal, and oropharyngeal structures resulting from her acetaminophen inhalation. Treatment included debridement of necrotic tissues and debris, as well as long-term antimicrobials. In follow-up, there was stenosis of supraglottic structures.Conclusions: Intranasal acetaminophen abuse can present with signs and symptoms similar to pharyngitis or sinusitis, with visible crushed pill material. Long-term abuse can lead to the erosion of upper aerodigestive tract structures.
Keywords:
Cite the Article:
Baker A, Oberman BS, Warrick J, Andrews G. Nasal Cavity and Laryngopharyngeal Erosion Secondary to Intranasal Pain Medication Abuse: A Case Report. Ann Clin Case Rep. 2016; 1: 1072.
Search Our Journal
Journal Indexed In