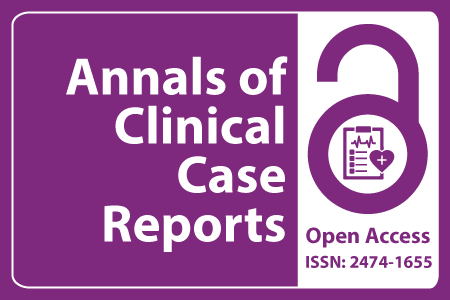 Journal Basic Info
Impact Factor: 1.809**
H-Index: 6
ISSN: 2474-1655
DOI: 10.25107/2474-1655
**Impact Factor calculated based on Google Scholar Citations. Please contact us for any more details.
Major Scope
Hematology
Respiratory Medicine
Genetics
Inflammation
Signs and Symptoms-Clinical Findings
Psychiatry and Mental Health
Dermatology and Cosmetology
Otolaryngology
Abstract
de Morais Filho RM1*, Trindade LC2 and Garcia MM3
1Department of Medicine, Federal University of Paraíba, Brazil
2Federal University of Paraíba, Brazil
3Department of Pathology, Yale School of Medicine, USA
*Correspondance to: Roberto Magliano de Morais Filho
PDF Full Text Case Report | Open Access
Abstract:
We present a case of unilateral COVID-19 pneumonia in a patient without comorbidities. The patient was treated with chloroquine and azithromycin. Symptoms included a cough that, after three days, was associated with fever, myalgias, and anorexia, which resolved after ten days. This case presents a valuable opportunity to examine the progression of chest CT findings in COVID-19 pneumonia and the associated clinical course of symptoms. The involvement of a small lung area with mild symptoms, rather than the bilateral ground-glass pattern typically observed with severe respiratory symptoms, could provide new insights into the disease. Many doubts and uncertainties remain about the best therapies for this condition, including antiviral drugs, oxygen therapy, anticoagulation, and antibiotics. Meanwhile, it is vital to consider their side effects and the patient profile for a tailored approach.
Keywords:
Coronavirus; Chloroquine; COVID-19; Pandemic; Pneumonia
Cite the Article:
de Morais Filho RM, Trindade LC, Garcia MM. COVID-19 Case with Unilateral Pneumonia: Case Report. Ann Clin Case Rep. 2023; 8: 2512..
Search Our Journal
Journal Indexed In