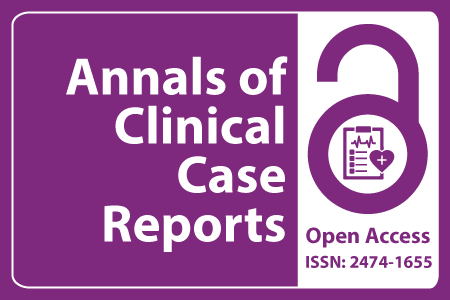 Journal Basic Info
Impact Factor: 1.809**
H-Index: 6
ISSN: 2474-1655
DOI: 10.25107/2474-1655
**Impact Factor calculated based on Google Scholar Citations. Please contact us for any more details.
Major Scope
Nephrology
Cardiovascular Medicine
Pharmacology and Therapeutics
Forensic and Legal Medicine
Neurology
Internal Medicine
Nutrition and Food Science
Chronic Disease
Abstract
García Granado JF1* and Pérez García MDP2
1Department of Neurology, Hospital Universitario de Gran Canaria Doctor Negrín (HUGCDN), Spain
2Department of Primary Care, Hospital Universitario de Gran Canaria Doctor Negrín (HUGCDN), Spain
*Correspondance to: Juan Francisco García Granado
PDF Full Text Case Report | Open Access
Abstract:
Progressive Supranuclear Palsy (PSP) is a neurodegenerative disease characterized by progressive supranuclear ophthalmoplegia, gait disturbance and postural instability, dysarthria, dysphagia, stiffness and frontal cognitive impairment. Its definitive diagnosis is neuropathological but clinical features and rational screening for other rapidly progressive neurodegenerative diseases can establish the diagnosis if validated diagnostic scales and criteria are properly applied. The present case is a 77-year-old female patient with chronic parkinsonism and postural instability classified as Parkinson's disease. She was admitted with a clinical picture of rapidly progressive neurological deterioration with functional limitation. Physical examination revealed spastic tetraparesis, akinetic mutism and subcortical frontal profile cognitive impairment with associated frontal release reflexes. Frontal atrophy in cranial MRI, alteration of the bilateral presynaptic dopaminergic pathway in cerebral SPECT, frontal and basal ganglia hypometabolism in PET-CT and negativity of levodopa test are findings suggestive of this disease, which allowed the diagnosis to be established. Assessment by a multidisciplinary team and the application of symptomatic treatments were the main focus of the therapeutic approach to this patient.
Keywords:
Progressive supranuclear palsy; Akinetic mutism; Spastic tetraparesis; Frontal cognitive impairment
Cite the Article:
García Granado JF, Pérez García MDP. Akinetic Mutism, Spastic Tetraparesis and Rapidly Progressive Dementia of Subcortical Frontal Topography as a form of Presentation of Progressive Supranuclear Palsy. Ann Clin Case Rep. 2023; 8: 2500..
Search Our Journal
Journal Indexed In