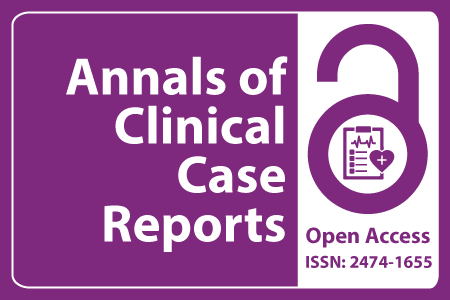 Journal Basic Info
Impact Factor: 1.809**
H-Index: 6
ISSN: 2474-1655
DOI: 10.25107/2474-1655
**Impact Factor calculated based on Google Scholar Citations. Please contact us for any more details.
Major Scope
Sports Medicine
Medical Radiography
Palliative Care
Cancer Clinic
Chronic Disease
Respiratory Medicine
Sexual Health
Cardiology
Abstract
Gonze A, Rahier JF, Borgniet O, Gillain C, De Moor V, Delos M and Druez A*
Department of Gastroenterology, CHU UCL Mont-Godinne, Belgium
*Correspondance to: Anne Druez
PDF Full Text Case Report | Open Access
Abstract:
Primary Malignant Melanoma of the Esophagus (PMME) is an extremely rare disease with a dismal prognosis. Most of our current knowledge comes from single case reports and short case series. The purpose of this case report is to share our experience with a case of atypical presentation of this poorly known condition. We present a case of PMME in a 71-year-old patient displaying unique acute chest pain and a slight hindrance swallowing that had been evolving for six weeks. Endoscopy showed an achromic polypoid mass appended to the upper esophagus. The diagnosis of PMME was based on an immunohistochemical analysis of biopsies performed endoscopically after excluding the presence of esophageal metastasis from another primary melanoma. We assessed extension using endoscopic ultrasound and PET/CT and decided to surgically treat the patient without adjuvant or neoadjuvant therapy.
Keywords:
Cite the Article:
Gonze A, Rahier JF, Borgniet O, Gillain C, De Moor V, Delos M, Druez A. Case Report of a Primary Malignant Melanoma of the Esophagus: An Atypical Presentation of an Extremely Rare Disease. Ann Clin Case Rep. 2023; 8: 2405.
Search Our Journal
Journal Indexed In