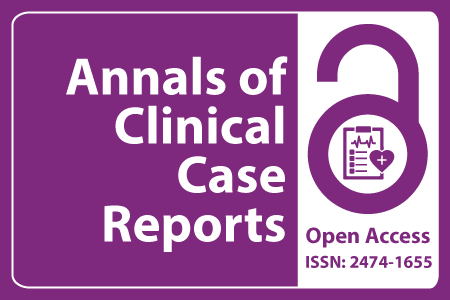 Journal Basic Info
Impact Factor: 1.809**
H-Index: 6
ISSN: 2474-1655
DOI: 10.25107/2474-1655
**Impact Factor calculated based on Google Scholar Citations. Please contact us for any more details.
Major Scope
Cardiac Surgery
Family Medicine and Public Health
Pediatrics
Otolaryngology
Depression
Gastroenterology
Tuberculosis
Hepatitis
Abstract
Xiaoxiao S1, Ruixin S2, Ye F1, Weizhong W2 and Yi J1*
1Department of Gastroenterology, The Second Affiliated Hospital and Yuying Children's Hospital, P.R. China
2The Second Clinical Medical College, Wenzhou Medical University, P.R. China
PDF Full Text Case Report | Open Access
Abstract:
Acute Severe Ulcerative Colitis (ASUC) complicated by Disseminated Intravascular Coagulation (DIC) is extremely rare. The disease progresses rapidly and may be life-threatening. Biological agents are essential to Ulcerative Colitis (UC) treatment, nevertheless, the combination of Infliximab (IFX) and Ustekinumab (UST) for ASUC treatment has been rarely reported. We report a case of ASUC complicated by DIC that was successfully treated with a multidisciplinary approach, including two biological agents. To the best of our knowledge, this case was the first reported case of UST combined with IFX for the treatment of ASUC complicated by DIC in China.
Keywords:
Cite the Article:
Xiaoxiao S, Ruixin S, Ye F, Weizhong W, Yi J. Treatment of Acute Severe Ulcerative Colitis Complicated by Disseminated Intravascular Coagulation Using Dual Biological Therapy: A Case Report and Literature Review. Ann Clin Case Rep. 2023; 8: 2388..
Search Our Journal
Journal Indexed In