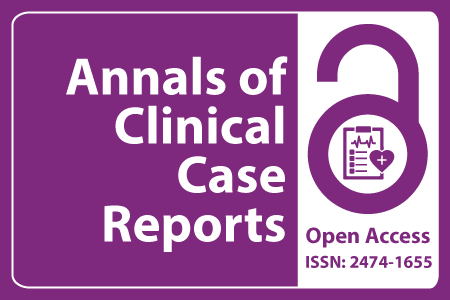 Journal Basic Info
Impact Factor: 1.809**
H-Index: 6
ISSN: 2474-1655
DOI: 10.25107/2474-1655
**Impact Factor calculated based on Google Scholar Citations. Please contact us for any more details.
Major Scope
Cardiology
ENT
Dentistry and Oral Biology
Sexual Health
Neurology
Gastroenterology
Allergy & Immunology
Radiology Cases
Abstract
Yang Y1#, Liu L2,3,4#, Yang Z2,3,4,5#, Wei X1, Wei X2,3,4, Chen Y2,3,4, Yang C2,3,4, Han R2,3,4, Zhou J1, Zhang Y1, Zou G1, Sun J2,3,4 and Sun L1*
1Department of Fetal Medicine and Prenatal Diagnosis Center, Shanghai First Maternity and Infant Hospital, Tongji University School of Medicine, China
2Tianjin Medical Laboratory, BGI-Tianjin, BGI-Shenzhen, China
3BGI-Tianjin, BGI-Shenzhen, China
4BGI Genomics, BGI-Shenzhen, China
5College of Life Sciences, University of Chinese Academy of Sciences, China
#These authors contributed equally to this work
*Correspondance to: Luming Sun
PDF Full Text Case Report | Open Access
Abstract:
Cytomegalovirus (CMV) intrauterine infection is a risk factor underlying Fetal Growth Restriction (FGR). Maternal secondary infection is of lower vertical transmission rate compared to primary infection during pregnancy. Whole Genome Sequencing (WGS) detects nearly all types of genomic variants and is increasingly applied to prenatal diagnosis. In the present study, we describe a growth-restricted fetus, of which CMV intrauterine infection was initially not suspected due to prior maternal immunity. WGS of DNA extracted from amniotic-fluid cells incidentally detected the presence of CMV. Our experience highlights incorporating pathogen analysis in WGS is of clinical value.
Keywords:
Cite the Article:
Yang Y, Liu L, Yang Z, Wei X, Wei X, Chen Y, et al. Whole Genome Sequencing Incidentally Identified Intrauterine Cytomegalovirus Infection in a Fetus with Fetal Growth Restriction: A Case Study. Ann Clin Case Rep. 2023; 8: 2384..
Search Our Journal
Journal Indexed In