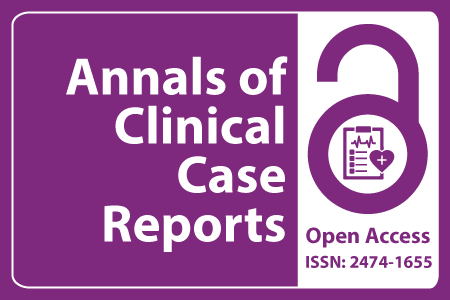 Journal Basic Info
Impact Factor: 1.809**
H-Index: 6
ISSN: 2474-1655
DOI: 10.25107/2474-1655
**Impact Factor calculated based on Google Scholar Citations. Please contact us for any more details.
Major Scope
Molecular Biology
Physiology
Anesthesiology and Pain Medicine
Signs and Symptoms-Clinical Findings
Chronic Disease
Neurology
Gastric Cancer
Depression
Abstract
Huaixing M*, Li P and Suyi L
Department of Oncology Nutrition and Metabolic Therapy, The First Affiliated Hospital of University of Science and Technology, China
*Correspondance to: Ma Huaixing
PDF Full Text Case Report | Open Access
Abstract:
Cancer cachexia, as a special malnutrition, has poor efficacy with nutritional support alone. Patients with cachexia are likely to experience reduced quality of life and survival. Timely and effective intervention can reverse cachexia and improve the clinical outcome of patients. This patient was diagnosed as esophageal cancer, accompanied by cachexia, esophageal fistula, anemia and hypoproteinemia. After combination therapy, including nutritional support, metabolic regulation, anti-tumor treatment and symptomatic treatment, the patient's symptoms were significantly relieved, and cachexia was reversed. The quality of life was improved tumor was significantly reduced.
Keywords:
Cite the Article:
Huaixing M, Li P, Suyi L. A Case Report of Reversal of Cancer Cachexia and Literature Review. Ann Clin Case Rep. 2022; 7: 2372..
Search Our Journal
Journal Indexed In