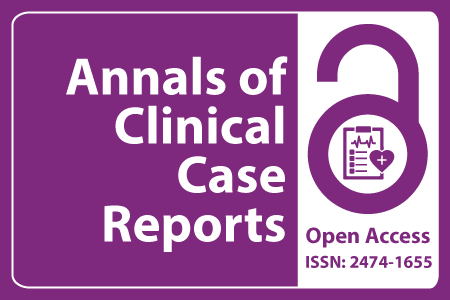 Journal Basic Info
Impact Factor: 1.809**
H-Index: 6
ISSN: 2474-1655
DOI: 10.25107/2474-1655
**Impact Factor calculated based on Google Scholar Citations. Please contact us for any more details.
Major Scope
Lung Cancer
Vascular Medicine
Emergency Medicine and Critical Care
Hematology
Renal Disease
Epidemiology
Dermatology and Cosmetology
Pneumonia
Abstract
Mais Yassin1*, Isabell Mohanna2, Rafah Jamouz3 and Mohammad Juneidi3
1Department of Pulmonary Medicine, Tishreen University Hospital, Lattakia, Syria
2Department of Neurology Medicine, Tishreen University Hospital, Lattakia, Syria
3Department of Radiology Medicine, Tishreen University Hospital, Lattakia, Syria
*Correspondance to: Mais Yassin
PDF Full Text Case Report | Open Access
Abstract:
We report an interesting case of COVID-19 infection filled by complications (tuberculosis, pulmonary embolism, post COVID-19 lung fibrosis and Peripheral neuropathy). The patient was a 58 years old Syrian male. He reported to us in the emergency department with chief complaints of cough with expectoration associated with fever, chest pain, sore throat, headache, shortness of breath. His complaint started 10 days ago. The diagnosis of tuberculosis in the current pandemic of COVID-19 required a high degree of suspicion to rule out the SARS-CoV-2 infection along with the infection of Mycobacterium tuberculosis, and because the clinical presentations in the two diseases are quite similar. Also there are many complications of COVID-19 infection, some are very rare, serious and life-threatening such: Pulmonary embolism, peripheral neuropathy and fibrosis. Thus the present case will serve as a tool to help the clinicians handling cases of both the viral and bacterial infection across the global, importance of giving attention to severe complications of COVID-19 infection and treatment them.
Keywords:
Cite the Article:
Yassin M, Mohanna I, Jamouz R, Juneidi M. A Case of COVID-19 Infection Complicated by Peripheral Neuropathy, Pulmonary Embolism, Lung Fibrosis and Tuberculosis: A Rare Case Report from Syria. Ann Clin Case Rep. 2022; 7: 2283..
Search Our Journal
Journal Indexed In