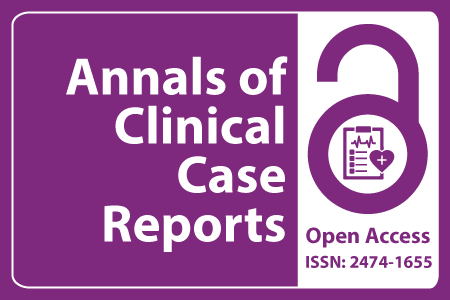 Journal Basic Info
Impact Factor: 1.809**
H-Index: 6
ISSN: 2474-1655
DOI: 10.25107/2474-1655
**Impact Factor calculated based on Google Scholar Citations. Please contact us for any more details.
Major Scope
Molecular Biology
Urology Cases
Surgery Cases
Women's Health Care
Physiology
Sexual Health
Pathology
Pneumonia
Abstract
Debomallya Bhuyan1, Hughbert Dkhar2, Barnali Bhuyan1, Ashutosh Kumar Singh1*, Neelkumar Patel1, Kunal Bhowmik1, Pooja Kumari1, Arnab Kumar Roy1 and Mahrhen Diam Lamin1
1Department of Internal Medicine, Nazareth Hospital, Shillong, Meghalaya, India
2Department of Pathology, Nazareth Hospital, Shillong, Meghalaya, India
*Correspondance to: Ashutosh Kumar Singh
PDF Full Text Case Report | Open Access
Abstract:
Introduction: COVID-19 is rapidly spreading throughout the world. Several complications have been described which has been accompanying this infection. There have been few cases reported with autoimmune active hemolysis subsequently with COVID-19, most of them corresponding to Warm autoimmune hemolytic anemia. Case Report: MRS. XX, 45 years old woman presented with complaints of generalized weakness, yellowish discoloration of skin for the last 5 days. She was incidentally found to be positive for COVID-19 after routine testing. On investigation the LFT disclosed unconjugated hyperbilirubinemia. Direct Coombe's test was found to be positive when done after washing RBC's and incubation. The patient was found to be positive for Heterozygous HbE phenotype. The patient was managed with blood transfusion and warming up the surrounding. Patient was discharged 4 days after stabilization. Discussion: This case gives positive result with conservative treatment with blood transfusion alone that to in presence of severe anemia for cold agglutinin disease presenting with COVID-19 in presence of HbE trait. Conclusion: This case affirms the relation between autoimmune hemolysis and COVID-19 infection. The association between HbE heterozygous with development of transient cold agglutinin disease in COVID-19 infection is yet to be ascertained.
Keywords:
Cite the Article:
Bhuyan D, Dkhar H, Bhuyan B, Singh AK, Patel N, Bhowmik K, et al. HbE Heterozygous Patient Presenting with Cold Agglutinin Syndrome with COVID-19 Infection - Case Report. Ann Clin Case Rep. 2022; 7: 2268..
Search Our Journal
Journal Indexed In