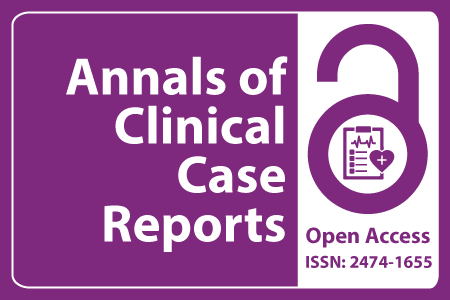 Journal Basic Info
Impact Factor: 1.809**
H-Index: 6
ISSN: 2474-1655
DOI: 10.25107/2474-1655
**Impact Factor calculated based on Google Scholar Citations. Please contact us for any more details.
Major Scope
Cardiac Surgery
Depression
Chronic Disease
Child Birth
Endocrinology
Biochemistry and Biostatistics
Endoscopy
Anatomy
Abstract
Hassan MM, Arham A and Shaikh FA*
Department of General Surgery, Aga Khan University Hospital, Karachi, Pakistan
PDF Full Text Case Report | Open Access
Abstract:
Iatrogenic arteriovenous fistulas are abnormal communications between artery and vein and it can be anywhere in the body due to trauma or recurrent puncturing to either vein or artery for blood sampling, transfusion or catheterization in endovascular procedures with reported incidence of 0.04%. Factor XIII deficiency is a rare genetic bleeding disorder with an estimated incidence of one per two million that is accompanied by life threatening bleeding. We report a case of a 13-yearold boy known case of factor XIII deficiency presented with complain of pain in right hand and arm while transfusion of cryoprecipitate diagnosed having iatrogenic arteriovenous fistula and was successfully managed with surgical repair of Fistula. FXIII deficiency and fistula formation are not associated with each other; so we conclude that whenever a patient presents with symptomatic arteriovenous fistula he/she should be treated surgically in order to prevent its future complications.
Keywords:
Iatrogenic radial fistula; Factor XIII deficiency; FXIII concentrate; Recombinant FXIII
Cite the Article:
Hassan MM, Arham A, Shaikh FA. Iatrogenic Radial Arteriovenous Fistula in a Patient with Factor XIII Deficiency - A Case Report. Ann Clin Case Rep. 2022; 7: 2187..
Search Our Journal
Journal Indexed In