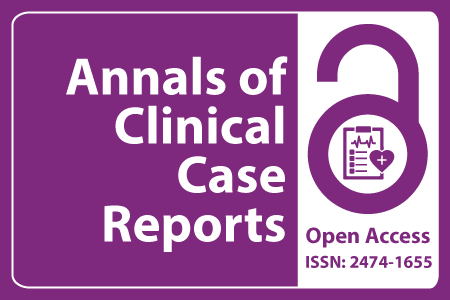 Journal Basic Info
Impact Factor: 1.809**
H-Index: 6
ISSN: 2474-1655
DOI: 10.25107/2474-1655
**Impact Factor calculated based on Google Scholar Citations. Please contact us for any more details.
Major Scope
Epidemiology
Diabetology
Trauma
Nursing
Pathology
Urology Cases
Chronic Disease
Geriatric Medicine
Abstract
Jiamiao Xu, Hao Hu, Ru Chen and Zhi Song*
Department of Neurology, The Third Xiangya Hospital of Central South University, China
PDF Full Text Case Series | Open Access
Abstract:
Objective: Guillain-Barre syndrome is considered to be an immune-mediated acute inflammatory peripheral neuropathy. Multiple neuropathy after decompression of the spinal canal has been reported in the previous literature. Is this a coincidence or a complication? It is still unclear now. Methods: Two cases with similar GBS after spinal cord decompression were observed and analyzed, and the clinical characteristics were summarized in combination with the reported similar cases. Results: Both cases showed electrophysiological and CSF changes similar to GBS, but the manifestations of spinal cord injury were obviously inconsistent with the clinical features of classic GBS. At the same time, all the 9 cases reported in the literature involved spinal canal surgery, and 2 cases (22.2%) suffered from surgical injury and dura/meningeal membrane and caused changes in cerebrospinal fluid pressure, and 3 cases (33.3%) suffered from postoperative paraplegia. Conclusion: The change of brain/spinal pressure caused by spinal decompression is a possible cause of GBS-like syndrome, not a coincidence, but a surgical complication.
Keywords:
Spinal canal decompression; Intracranial hypotension syndrome; Polyradiculoneuropathy; Guillain-Barre syndrome
Cite the Article:
Xu J, Hu H, Chen R, Song Z. Mimicking Guillain-Barre Syndrome after Spinal Surgery: Report of 2 Cases and Literature Review. Ann Clin Case Rep. 2022; 7: 2108.
Search Our Journal
Journal Indexed In