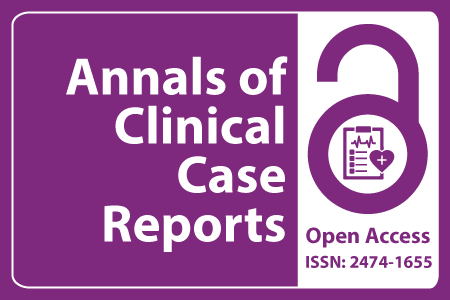 Journal Basic Info
Impact Factor: 1.809**
H-Index: 6
ISSN: 2474-1655
DOI: 10.25107/2474-1655
**Impact Factor calculated based on Google Scholar Citations. Please contact us for any more details.
Major Scope
Vascular Medicine
Transplantation Medicine
Psychiatry and Mental Health
Hepatology
Cardiac Surgery
Physiology
Cardio-Thoracic Surgery
Molecular Biology
Abstract
Ida Turrini1*, Ilaria Contaldo1, Michela Quintiliani1, Orazio Genovese2, Marco Gessi3, Roberta Onesimo1, Eugenio Maria Mercuri1, Piero Valentini1, Silvia Maria Pulitanò2, Domenica Immacolata Battaglia1# and Chiara Veredice1#
1Department of Woman and Child Health Sciences, University Hospital Agostino Gemelli, Italy
2Pediatric Intensive Care Unit, University Hospital Agostino Gemelli, Italy
3Department of Pathological Anatomy, University Hospital Agostino Gemelli, Italy
#These authors equally contributed to this work
*Correspondance to: Ida Turrini
PDF Full Text Case Report | Open Access
Abstract:
Our brief report presents the case of a 15-year-old girl, affected by lymphocyte B depletion and hypogammaglobulinemia, died of subacute measles related encephalitis. The combination of clinical, neurophysiological and neuropathological features prompted toward a possible diagnosis of Measles Inclusion Body Encephalitis (MIBE). The presence of atypical clinical signs, such as super refectory status epilepticus, and histopathological features overlapping with subacute sclerosing panencephalitis hinder an already difficult diagnosis. Furthermore, in Literature, MIBE is associated with cellular immune defects, no cases are described in patients with humoral defects, since do not usually modify the course of measles infection. At the time when decrease in measles vaccine coverage are experienced in several countries, our findings suggest that even in the absence of a clear clinical history or lab results, measles infection must be suspected in every case of super refectory status epilepticus of unknown origin.
Keywords:
Cite the Article:
Turrini I, Contaldo I, Quintiliani M, Genovese O, Gessi M, Onesimo R, et al. Post Infectious Measles Encephalitis: Challenges and Pitfalls. Ann Clin Case Rep. 2022; 7: 2092..
Search Our Journal
Journal Indexed In