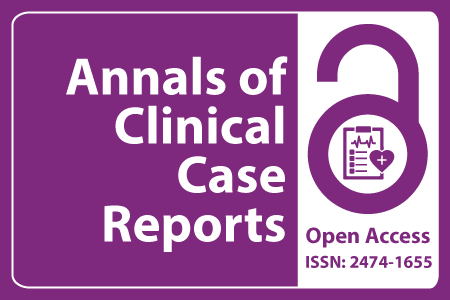 Journal Basic Info
Impact Factor: 1.809**
H-Index: 6
ISSN: 2474-1655
DOI: 10.25107/2474-1655
**Impact Factor calculated based on Google Scholar Citations. Please contact us for any more details.
Major Scope
Chemotherapy
Molecular Biology
Cardiac Surgery
Gastric Cancer
Microbiology
Nursing
Diabetology
Respiratory Medicine
Abstract
Anna G Balt1*, Marco van Coevorden2 and Paul M Jeene1
1Radiotherapiegroep, Location Deventer, The Netherlands
2Gelre Hospitals, Location Apeldoorn, The Netherlands
*Correspondance to: Anna G Balt
PDF Full Text Case Report | Open Access
Abstract:
Cutaneous mastocytosis is characterized by an increase in mast cells in the cutaneous tissues. There are four main forms, among them urticaria pigmentosa, which presents as red, yellow or brown macules, papules and patches. Radiotherapy is known to cause skin toxicity, hence synergistic toxicity could potentially occur. To the best of our knowledge, no literature exists on the possible interaction between cutaneous mastocytosis and radiotherapy. Here we report a 59-year-old female with cutaneous mastocytosis of the urticaria pigmentosa subtype. Clinical symptoms of cutaneous mastocytosis were reddish brown macules with occasional itching. Current treatment consisted of levocetirizine 5 mg, 1-2 tablets a day and famotidine 20 mg, 1-2 tablets a day. When complaints increased, she used talcum powder and topical chlorhexidine solution for an intertriginous component with generally good results. She was diagnosed with a cT1bN0M0 invasive lobular carcinoma of the right breast. After a breast conserving resection, she was treated with adjuvant radiotherapy in 15 fractions of 2.67 Gy to the whole right breast. Prior to radiotherapy moderate skin lesions of the breast were present without complaints. During radiotherapy, complaints of itching, redness and papillae increased. Furthermore, she experience stabbing pains in her breast and a sore nipple, which was considered as radiation toxicity CTCAE grade 1. No excess acute radiation toxicity was observed. Three months after the radiotherapy the complaints that occurred during radiotherapy had almost completely subsided. Skin lesions were comparable prior to treatment. Two years after radiotherapy the patient reported a decrease in papules and itching of the skin of the right breast. We described a patient with cutaneous mastocytosis treated with adjuvant radiotherapy of the breast. No excess acute or late toxicity was observed.
Keywords:
Cutaneous mastocytosis; Radiotherapy; Breast cancer; Toxicity
Cite the Article:
Balt AG, van Coevorden M, Jeene PM. No Increase of Toxicity in a Patient with Cutaneous Mastocytosis Treated with Radiotherapy for Breast Cancer: A Case Report. Ann Clin Case Rep. 2022; 7: 2077.
Search Our Journal
Journal Indexed In