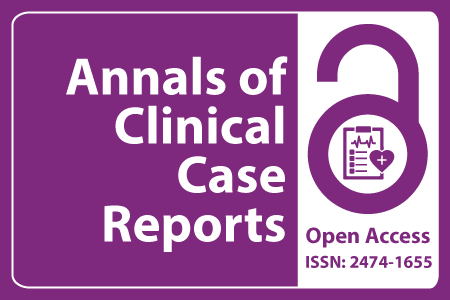 Journal Basic Info
Impact Factor: 1.809**
H-Index: 6
ISSN: 2474-1655
DOI: 10.25107/2474-1655
**Impact Factor calculated based on Google Scholar Citations. Please contact us for any more details.
Major Scope
ENT
Psychiatry and Mental Health
Women's Health Care
Genetics
Gastroenterology
Pneumonia
Vascular Medicine
Child Birth
Abstract
Paulo Rodrigues* and Antonio Cavaleiro de Macedonia
Department of Urology, Hospital Santa Catarina de Sao Paulo, Brazil
*Correspondance to: Paulo Rodrigues
PDF Full Text Case Report | Open Access
Abstract:
Introduction: PSA elevation regularly demands additional investigation to rule out Prostate Cancer (PCa). PIRADS has been added to understand the myriad of prostate pathologies allowing conservative management in selected cases. Case Report: A 71-year-old man who presented elevated PSA from 1.5 ng/ml to 13 ng/ml was investigated after mpMRI showed PIRADS-5 areas. Admittedly, rising PSA was due to urethral catheterization for BCG bladder instillation 3 weeks before. Persistent PSA elevation justified invasive investigation. Histology results of extended prostatic core-biopsies revealed diffuse granulomatous findings with no neoplastic lesions. Investigative tuberculosis exams were negative and PSA follow-up normalized to previous levels.
Keywords:
Cite the Article:
Rodrigues P, de Macedonia AC. Intravesical-BCG as an Unusual Cause of Elevated PSA Leading to an Elusive Diagnosis. Ann Clin Case Rep. 2021; 6: 2017..
Search Our Journal
Journal Indexed In