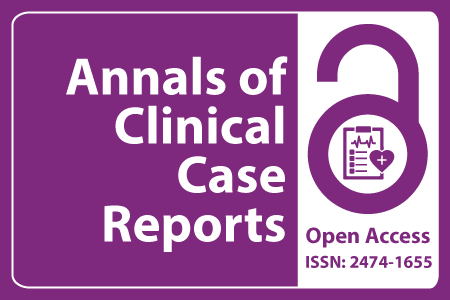 Journal Basic Info
Impact Factor: 1.809**
H-Index: 6
ISSN: 2474-1655
DOI: 10.25107/2474-1655
**Impact Factor calculated based on Google Scholar Citations. Please contact us for any more details.
Major Scope
Dermatology and Cosmetology
Inflammation
Oncology Cases
Women's Health Care
Depression
Vascular Medicine
Genetics
Orthopedics & Rheumatology
Abstract
Fawzy Hamido1*, Abdelrahman A Habib1, Ahmed Nagi1,2 and Abdallah A Habiba1,3
1Division of Sports Medicine, Al-Razi Orthopedic Hospital, Ministry of health Kuwait, Kuwait 2University Hospitals of Leicester, UK 3The Royal London Hospital, Whitechapel, UK
*Correspondance to: Fawzy Hamido
PDF Full Text Case Report | Open Access
Abstract:
Background: Unilateral shoulder joint dislocation is a common orthopedic presentation in the emergency rooms. While bilateral glenohumeral joint dislocations are uncommon, bilateral fracture dislocations are even rare. The majority of the posterior dislocations were reported during epileptic fits, electric shock, electroconvulsive therapy, patients with neuromuscular disorders and psychiatric disturbances. Although bilateral anterior fracture dislocations of the shoulder mostly caused by violent trauma few rare cases were attributed to epileptic convulsions and hypoglycemic seizures. Case Report: We represented a rare case of 48 h missed bilateral anterior fracture dislocation of both shoulders after an epileptic fit with symmetrical fracture of both greater tuberosities, the patient was treated with closed reduction and percutaneous fixation of the fractures with short threaded cannulated screws and washers under image intensifier. At the end of one-year follow up the patient achieved painless and satisfactory range of motion of both shoulders. Conclusion: Orthopedic surgeons should be aware of patients with shoulder pain after convulsive seizures. Preoperative planning and proper management should be achieved promptly to avoid serious complications.
Keywords:
Bilateral shoulder dislocation; Anterior; Fracture; Epilepsy
Cite the Article:
Hamido F, Habib AA, Nagi A, Habiba AA. Missed Bilateral Anterior Fracture Dislocation of the Shoulder with Symmetrical Greater Tuberosity Fractures after Epileptic Convulsive Seizures. Ann Clin Case Rep. 2021; 6: 2010..
Search Our Journal
Journal Indexed In