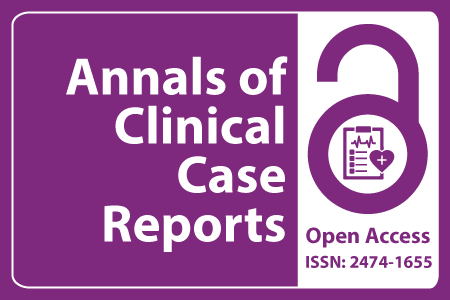 Journal Basic Info
Impact Factor: 1.809**
H-Index: 6
ISSN: 2474-1655
DOI: 10.25107/2474-1655
**Impact Factor calculated based on Google Scholar Citations. Please contact us for any more details.
Major Scope
Microbiology
Renal Disease
Psychiatry and Mental Health
Urology Cases
Gastric Cancer
Dentistry and Oral Biology
Geriatric Medicine
Pneumonia
Abstract
Xinyi Shi1, Maohua Wang2, Wangwei Li1, Jing Pei1, Jing Li1, Lingxin Wu1, Bing Guan3 and Yuejin Tao1*
1Department of Otolaryngology, Head and Neck Surgery, The Affiliated Jiangning Hospital of Nanjing Medical University, China 2Department of Otolaryngology, Head and Neck Surgery, The First People's Hospital of Foshan, The Affiliated Foshan Hospital of Sun Yat-Sen University, China 3Department of Otolaryngology, Head and Neck Surgery, Clinical Medical College, Yangzhou University, China
*Correspondance to: Yuejin Tao
PDF Full Text Case Report | Open Access
Abstract:
Introduction: Neurofibroma originated from nasal cavity and paranasal sinuses are rare, and we report a rare case of nasal neurofibroma with cystic degeneration. Case Report: A 61 years old female was found to have a large cyst in the left nasal cavity due to nasal obstruction. Eight months after cyst resection, she came to our hospital due to nasal and frontal distended pain, tumor found in the left nasal cavity. The tumor was resected completely under nasal endoscopy, and the postoperative pathology was neurofibroma. No recurrence was observed after one year follow-up. Discussion and Conclusion: Nasal neurofibroma is rare and easily misdiagnosed, confirmed by immunohistochemistry. Owing to its characteristic of invasive growth, we should look for the tumor pedicle under the nasal endoscopy and remove the tumor completely, grinding the surrounding bone, and avoid recurrence.
Keywords:
Neurofibroma; Nasal cavity; Sinuses; Cystic degeneration
Cite the Article:
Shi X, Wang M, Li W, Pei J, Li J, Wu L, et al. Nasal Neurofibroma with Cystic Degeneration: A Case Report. Ann Clin Case Rep. 2021; 6: 2001..
Search Our Journal
Journal Indexed In