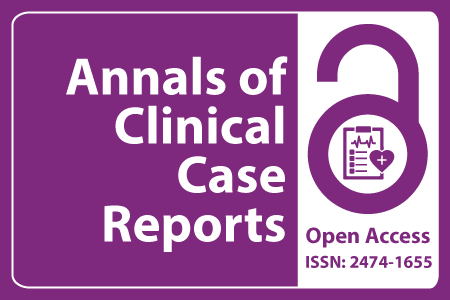 Journal Basic Info
Impact Factor: 1.809**
H-Index: 6
ISSN: 2474-1655
DOI: 10.25107/2474-1655
**Impact Factor calculated based on Google Scholar Citations. Please contact us for any more details.
Major Scope
Cardio-Thoracic Surgery
Infectious Disease
Hepatology
Forensic and Legal Medicine
Endoscopy
Endocrinology
Trauma
Asthma
Abstract
Gaspard Grouteau1, Camille Bréhin2, Cécile Debuisson2, Erick Grouteau2, Jacques Izopet1, Catherine Mengelle1 and Jean Michel Mansuy1*
1Virology Laboratory, Federal Institute of Biology, Hospital Center University De Toulouse, France 2Department of Medico-Surgical General Pediatrics, Hospital Center University De Toulouse, France
*Correspondance to: Jean Michel Mansuy
PDF Full Text Case Study | Open Access
Abstract:
We report a case of Herpes Simplex virus type 1 primary infection unexpectedly complicated by aseptic meningitis without encephalitis sign among an 11 old child. The patient recovered without any sequala. HSV-1 meningitis is exceptional but could be more frequently observed linked to the epidemiological changes in HSV infections.
Keywords:
Cite the Article:
Grouteau G, Bréhin C, Debuisson C, Grouteau E, Izopet J, Mengelle C, et al. HSV-1 Meningitis: Accident or New Paradigm?. Ann Clin Case Rep. 2021; 6: 1993..
Search Our Journal
Journal Indexed In