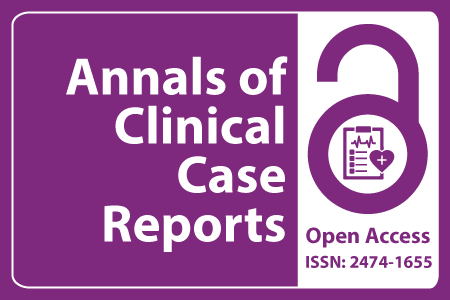 Journal Basic Info
Impact Factor: 1.809**
H-Index: 6
ISSN: 2474-1655
DOI: 10.25107/2474-1655
**Impact Factor calculated based on Google Scholar Citations. Please contact us for any more details.
Major Scope
Vascular Medicine
Gastroenterology
Renal Disease
Oncology Cases
Pneumonia
Physiology
Molecular Biology
Tuberculosis
Abstract
Alves Fernandes Macêdo IRP, Tavares Junior FA, Ribeiro Macedo J, Farias Tavares A, Ferreira Teixeira JR and Leite Rolim Neto M
Department of Gynecology and Obstetrics, Federal University of Cariri, Brazil Department of Medicine, Federal University of Cariri, Brazil
*Correspondance to: Leite Rolim Neto M
PDF Full Text Case Series | Open Access
Abstract:
Objective: Analyze the abortion of a pregnant 10-year-old girl who was repeatedly raped by her uncle in the state of Espirito Santo paralyzed Brazil. Pregnancy was revealed on the 7th of August, when the girl went to a local hospital suffering from abdominal pain. The girl claimed that she has been raped by the relative since she was 6 years old and that she did not report him to the authorities before, due to the fear caused by the uncle's threats. Methods: Studies were identified using large-circulation international journals found in two electronic databases: Scopus and EMBASE. Results: There are three situations in which abortion is authorized by the Brazilian Constitution and this girl was experiencing two of them: She was a victim of rape and the pregnancy brings death risk. The judicial evaluation is needless in this case, especially because it regards a situation of life risk; the debate occurs because of an "ideologization of the abortion matter in Brazil". Conclusion: Brazilian Health Ministry published an ordinance which determines the new rules and procedures to be followed to acquire authorization of abortion in cases established by law. With this measure, practitioners are compelled to contact the police in cases which patients are victims of sexual abuse. According to ordinance 2.282, physicians must preserve possible material evidence of the crime of rape, and forward it immediately to the authorities, such as embryonic or fetal fragments aiming the conduction of genetic clashes which may lead to the respective criminal identification. The measure is a severe confidentiality violation as the victim gets to the hospital to be assisted and not investigated.
Keywords:
Abortion; Death risk; Victims of sexual abuse; Pregnant
Cite the Article:
Alves Fernandes Macêdo IRP, Tavares Junior FA, Ribeiro Macedo J, Farias Tavares A, Ferreira Teixeira JR, Leite Rolim Neto M. Rape, Child and Abortion: From Ideologization to Rights Violation in Brazil. Ann Clin Case Rep. 2021; 6: 1986..
Search Our Journal
Journal Indexed In