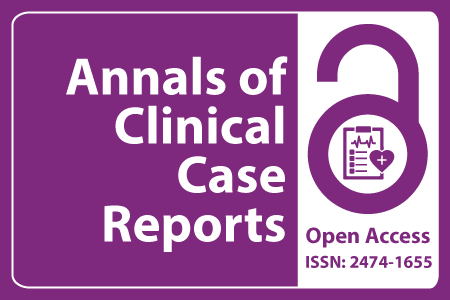 Journal Basic Info
Impact Factor: 1.809**
H-Index: 6
ISSN: 2474-1655
DOI: 10.25107/2474-1655
**Impact Factor calculated based on Google Scholar Citations. Please contact us for any more details.
Major Scope
Family Medicine and Public Health
Internal Medicine
Pulmonary Medicine
Anesthesiology and Pain Medicine
Neurology
Surgery Cases
Ophthalmology
Nutrition and Food Science
Abstract
Alves Fernandes Macêdo IRP, Tavares Junior FA, Ribeiro Macedo J, Farias Tavares A, Ferreira Teixeira JR and Leite Rolim Neto M
Department of Gynecology and Obstetrics, Federal University of Cariri, Brazil Department of Medicine, Federal University of Cariri, Brazil
*Correspondance to: Leite Rolim Neto M
PDF Full Text Research Article | Open Access
Abstract:
Introduction: Sexual violence is a very big social and health issue, it sets up also as a gender and race problem, as it affects mainly girls and black girls; in addition, the crime is committed more than 90% of times by males. Sexual abuse is a harmful, humiliating, and traumatic experience to the physical and mental health of men and women with immediate and late consequences. Methods: A systematic literature search was performed according to guidelines in the PRISMA statement. Searches were conducted in PubMed. Keywords included combinations of the words "sex offenses" and children and Brazil. Results: The search strategy yielded 121 hits in PubMed, after applying exclusion and inclusion criteria, and after manual selection were retrieved 15 publications. Discussion: Machismo is still a very big social problem. It affects all social spheres of most of the Latin-American countries. Due to this matter, we can explain the underreporting of CSA in boys. The low notification of sexual violence against men is partly due to the toxic masculinity. Conclusion: More studies are needed, so health professionals, teachers and especially families can recognize early signs of CSA, besides that, public policies need to be implemented urgently in order to reduce these egregious cases.
Keywords:
Childhood; Violence; Psychological repercussions; Children victims of sexual abuse
Cite the Article:
Alves Fernandes Macêdo IRP, Tavares Junior FA, Ribeiro Macedo J, Farias Tavares A, Ferreira Teixeira JR, Leite Rolim Neto M. Sexual Abuse: Social Inequality and Poverty. Ann Clin Case Rep. 2021; 6: 1985..
Search Our Journal
Journal Indexed In