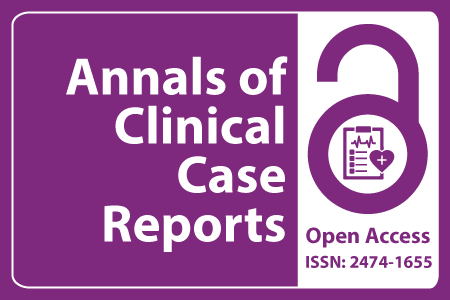 Journal Basic Info
Impact Factor: 1.809**
H-Index: 6
ISSN: 2474-1655
DOI: 10.25107/2474-1655
**Impact Factor calculated based on Google Scholar Citations. Please contact us for any more details.
Major Scope
Transplantation Medicine
Signs and Symptoms-Clinical Findings
Depression
Endocrinology
Chronic Disease
Hepatitis
Internal Medicine
Surgery Cases
Abstract
Hua Yang, Lemeng Zhang, Mingwei Li, Huina Wang and Jianhua Chen
Department of Thoracic Internal Medicine, Hunan Cancer Hospital, Affiliated Cancer Hospital of Xiangya Medical School of Central South University, People's Republic of China Acornmed Biotechnology Co., People's Republic of China
*Correspondance to: Jianhua Chen
PDF Full Text Case Report | Open Access
Abstract:
Background: Uncommon mutations account for 10% to 15% of Epidermal Growth Factor Receptor (EGFR) mutations in patients with Non-Small Cell Lung Cancer (NSCLC). However, limited clinical evidence is available on the efficacy of EGFR tyrosine kinase inhibitors in patients with NSCLC harboring these uncommon EGFR mutations. Case Report: Here we report a 74-year-old man was diagnosed with stage IV lung adenocarcinoma by bronchoscopic biopsy to the left principal bronchus lung tumor. A novel EGFR p.G735R (c.2203G>C) mutation in exon 19 was detected by gene sequencing. The patient received first-line Gefitinib but primary resistance was noted with rapid tumor progression. Conclusion: Our case suggests that G735R may be one of the EGFRTKI primary resistant rare EGFR mutations.
Keywords:
NSCLC; EGFRG735R mutation; Gefitinib treatment; Primary resistance
Cite the Article:
Yang H, Zhang L, Li M, Wang H, Chen J. A Rare Epidermal Growth Factor Receptor G735R Mutation in Advanced Non-Small-Cell Lung Cancer with Poor Response to Gefitinib. Ann Clin Case Rep. 2021; 6: 1984..
Search Our Journal
Journal Indexed In