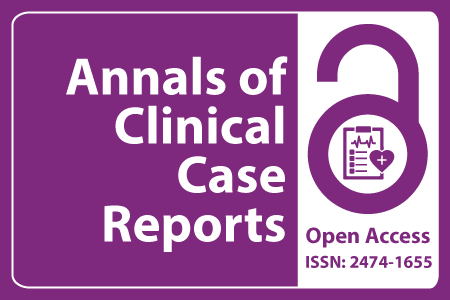 Journal Basic Info
Impact Factor: 1.809**
H-Index: 6
ISSN: 2474-1655
DOI: 10.25107/2474-1655
**Impact Factor calculated based on Google Scholar Citations. Please contact us for any more details.
Major Scope
Orthopedic Sugery
Signs and Symptoms-Clinical Findings
Endoscopy
Neurology
Pediatrics
Sexual Health
Medical Radiography
Genetics
Abstract
Óscar Fabregat Andrés, Lucía Gámez-Pérez, Arantxa Blasco Serra and Alfonso Valverde- Navarro
Department of Cardiology, Hospital IMED Valencia, Spain Department of Anatomy, University at de Valencia, Spain Department of Dermatology, Clinica Alejandría Valencia, Spain
*Correspondance to: Óscar Fabregat Andrés
PDF Full Text Clinical Abstract | Open Access
Abstract:
#
Keywords:
Oral minoxidil; Female pattern hair loss; Myocardial infarction; Overdose.
Cite the Article:
Andrés ÓF, Gámez-Pérez L, Serra AB, Valverde-Navarro A. Type 2 Myocardial Infarction due to Severe Hypotension Secondary to Oral Minoxidil Overdose. Ann Clin Case Rep. 2021; 6: 1974..
Search Our Journal
Journal Indexed In