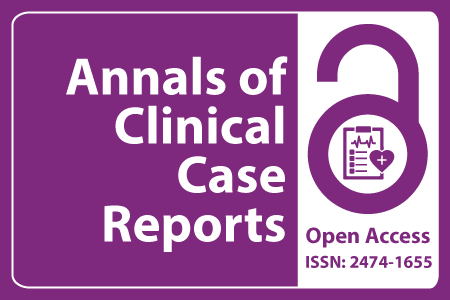 Journal Basic Info
Impact Factor: 1.809**
H-Index: 6
ISSN: 2474-1655
DOI: 10.25107/2474-1655
**Impact Factor calculated based on Google Scholar Citations. Please contact us for any more details.
Major Scope
Physical Medicine & Rehabilitation
Transplantation Medicine
Anatomy
Forensic and Legal Medicine
Surgery Cases
Pulmonary Medicine
Signs and Symptoms-Clinical Findings
Otolaryngology
Abstract
Gregory Adams, Shetal Patel and Charles L Emerman
Department of Emergency Medicine, Case Western Reserve University, USA
*Correspondance to: Charles L Emerman
PDF Full Text Research Article | Open Access
Abstract:
Introduction: A significant portion of the population continues to smoke despite well-known adverse consequences. The Emergency Department has been identified by national organizations as an appropriate place to initiate smoking cessation treatment. Methods: We utilized the Explorys database to identify smokers who utilized the Emergency Department for the years 2016 to 2020. We queried the database for smoking cessation medications (MAT) including varenicline, bupropion, and nicotine replacement therapy. We identified characteristics associated with treatment. Results: We reviewed 427,690 visits by adult smokers during the study period. Eight percent were over the age of 65 years. Twenty-one percent were prescribed smoking MAT. Patients prescribed MAT were more likely to be female and have asthma or COPD. African Americans were more frequently prescribed MAT than other groups. Self-pay patients were less frequently prescribed MAT. Patients with an acute exacerbation of asthma or COPD were prescribed MAT more often than those with those diagnoses without an acute exacerbation. Conclusion: Within the limitations of this database, about 1/5 of ED smokers are prescribed MAT. Additional work on increasing this percentage is warranted.
Keywords:
Cite the Article:
Adams G, Patel S, Emerman CL. Smoking Cessation Medicine Associated with Emergency Department Visits. Ann Clin Case Rep. 2021; 6: 1945..
Search Our Journal
Journal Indexed In