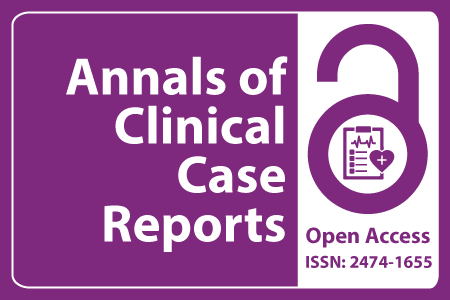 Journal Basic Info
Impact Factor: 1.809**
H-Index: 6
ISSN: 2474-1655
DOI: 10.25107/2474-1655
**Impact Factor calculated based on Google Scholar Citations. Please contact us for any more details.
Major Scope
Sexual Health
Cardiovascular Medicine
Child Birth
Gastroenterology
Palliative Care
Medical Radiography
Ophthalmology
Cardio-Thoracic Surgery
Abstract
Tirotta Daniela, Rossetti Sara, Imbriaco Chiara and Nizzoli Maurizio
Medicina Interna Forli' (AUSL Romagna), Italy
*Correspondance to: Tirotta Daniela
PDF Full Text Case Report | Open Access
Abstract:
Bite infections caused by Capnocytophaga canimorsus are rare. Severe infections are mostly reported in the presence of predisposing conditions (potus, splenectomy, immunodeficiency). We describe the case of a 57-year-old man who developed sepsis associated with purpura secondary to cutaneous vasculitis. The blood cultures were positive for C. canimorsus. They have not been documented previous bite injury and immunodeficiency or any other typical predisposition.
Keywords:
Capnocytophaga canimorsus; Sepsis; Leukocytoclastic vasculitis
Cite the Article:
Daniela T, Sara R, Chiara I, Maurizio N. A Case of leukocytoclastic Vasculitis and Septic Shock due to Capnocytophaga canimorsus in a Person without Immunodeficiency. Ann Clin Case Rep. 2020; 5: 1887.
Search Our Journal
Journal Indexed In