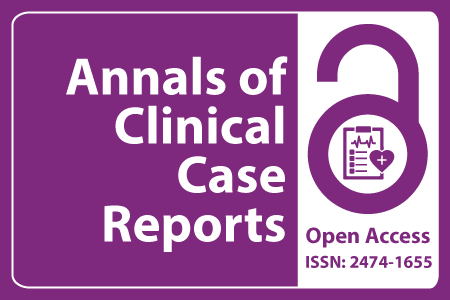 Journal Basic Info
Impact Factor: 1.809**
H-Index: 6
ISSN: 2474-1655
DOI: 10.25107/2474-1655
**Impact Factor calculated based on Google Scholar Citations. Please contact us for any more details.
Major Scope
Asthma
Cardio-Thoracic Surgery
Genetics
Microbiology
Child Birth
Nursing
Endocrinology
Psychiatry and Mental Health
Abstract
Davide Brotto, Ezio Caserta, Elisa Lovo, Renzo Manara, Sara Ghiselli, Patrizia Trevisi, Alessandro Martini and Roberto Bovo
ENT Unit, Neurosciences Department, Università degli Studi di Padova, Via Giustiniani 2, 35128, Padova, Italy
Neuroradiology, Università degli Studi di Salerno, Via S. Allende 1, 89081, Salerno, Italy
*Correspondance to: Davide Brotto
PDF Full Text Case Report | Open Access
Abstract:
The Problem: Fibrous dysplasia affects bone metabolism determining nonmalignant osseous change. Craniofacial skeleton is usually affected and temporal bone involvement is uncommon. Furthermore, when a concomitant rare mastoid mucocele is already affecting the same region, the related diagnosis can be even more challenging.The
Methodology: Here we report a radiological and surgical case, with CT, MRI and surgical imaging of a patient affected by a mastoid mucocele to be considered as a first sign of fibrous dysplasia onset.Conclusions: Mastoid mucocele is a rare finding. To date, in medical literature only three cases are depicted. Etiology is still unknown even if multiple have been the hypothesis put forward. Although fibrous dysplasia temporal bone localization is well known, to our knowledge, this is the very first case in medical literature of a mastoid mucocele as an alert of fibrous dysplasia onset.
Keywords:
Mucocele; Mastoid; Temporal bone; Head CT; MRI
Cite the Article:
Brotto D, Caserta E, Lovo E, Manara R, Ghiselli S, Trevisi P, et al. Mastoid Mucocele: An Uncommon Alert of Fibrous Dysplasia Onset: Case Report and Literature Review. Ann Clin Case Rep. 2017; 2: 1486.
Search Our Journal
Journal Indexed In