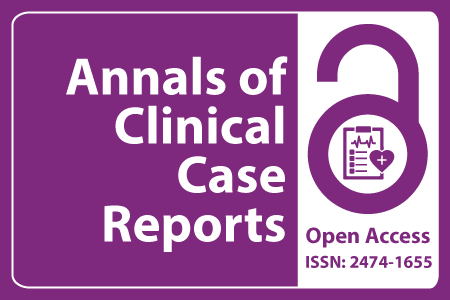 Journal Basic Info
Impact Factor: 1.809**
H-Index: 6
ISSN: 2474-1655
DOI: 10.25107/2474-1655
**Impact Factor calculated based on Google Scholar Citations. Please contact us for any more details.
Major Scope
Physiology
Vascular Medicine
Women's Health Care
Neurology
Family Medicine and Public Health
Chronic Disease
Diabetology
Pneumonia
Abstract
Katia El Taoum and Supriya Jambhekar
Department of Pediatrics, Pulmonary and Sleep Division, University of Arkansas for Medical Sciences, Little Rock, Arkansas
*Correspondance to: Katia El Taoum
PDF Full Text Case Report | Open Access
Abstract:
An 8-month-old girl was admitted to the hospital for failure to thrive with significant developmental delays. Snoring and hypoxia during sleep were noted and she was started on heated high-flow nasal cannula at 21% FiO2. She continued to have drops in her oxygen saturation down to 68%, in addition to retractions and tracheal tugging during sleep. Adenoidectomy was performed, removing 100% obstructing adenoids, but snoring and oxygen desaturations while sleeping continued. Polysomnography revealed severe obstructive sleep apnea (OSA) (apnea/hypopnea index (AHI) 160.8/hour, 236.6/hour in active sleep), and oxygen saturation nadir was 65%. Other surgeries were thought neither possible nor safe at that time. Auto titrating continuous positive airway pressure (autoCPAP) 4-6 cmH2O was started and later increased to 4-10 cmH2O. Oxygen saturation normalized on CPAP. Eleven days after initiation of treatment, the patient was able to hold her head up, reach for and play with toys, sit up and pull to stand with minimal assistance. She had a 1 kilogram weight gain during the hospital stay. By 14 months of age, she was standing with support and trying to speak. By 17 months, she had grown from below the 1st percentile to almost the 50th percentile for BMI. A tonsillectomy and uvulopalatopharyngoplasty were performed at that time resolving the OSA (AHI 0.4/hour, oxygen nadir 91% per PSG), and CPAP was discontinued. This case is interesting for pediatricians because it highlights the importance of having a high index of suspicion for OSA in children with failure to thrive or developmental delay, it points out the role of noninvasive ventilation for OSA treatment in infants, and It highlights the importance of follow up and continued re-evaluation for availability of surgical options in young children with OSA.
Keywords:
Cite the Article:
El Taoum K, Jambhekar S. OSA Masquerading as Failure to Thrive and Developmental Delay: A Case Report. Ann Clin Case Rep. 2017; 2: 1436.
Search Our Journal
Journal Indexed In