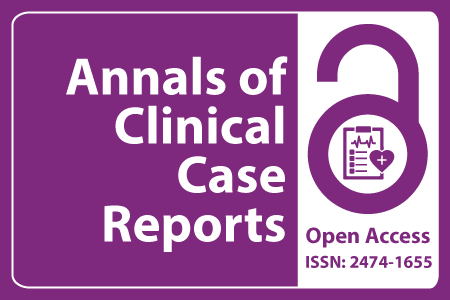 Journal Basic Info
Impact Factor: 1.809**
H-Index: 6
ISSN: 2474-1655
DOI: 10.25107/2474-1655
**Impact Factor calculated based on Google Scholar Citations. Please contact us for any more details.
Major Scope
Radiology Cases
Urology Cases
Transplantation Medicine
Lung Cancer
Psychiatry and Mental Health
Dermatology and Cosmetology
Medical Radiography
Chemotherapy
Abstract
Melissa Laus and Adelchi Croce
Department of ENT, University "G D'Annunzio" of Chieti-Pescara, Italy
*Correspondance to: Melissa Laus
PDF Full Text Clinical Image | Open Access
Abstract:
Introduction and
Aim: Parotid gland tumours represent 3% of all head and neck tumours. They are complex neoplasms with a broad histological range. The WHO classification of salivary gland tumours recognizes 24 different malignant subtypes. Epidermoid carcinoma of the parotid gland is an uncommon tumor, which generally affects older patients. Here we bring as example the case of a epidermoid carcinoma that reaches big dimensions.Clinical Image: A 74-year-old woman with two large fungating exophytic masses that occupied the parotid region. Imaging studies described a solid tumor and a bilateral lymphadenopathy. Parotidectomy, neurorrhaphy of VII cranial nerve, bilateral neck-dissections and of a myofascial flap of the left trapezius muscle was performed. Histological analysis showed epidermoid carcinoma. The patient had a great recovery without complications.Discussion: once the diagnosis of a parotid neoplasm was performed, more than 20 years have passed before the patient decided to remove it surgically. This tumor has grown locally over the years without any sign of metastasis.. In any case, the massive growth required an extensive and complicated surgical treatment.Conclusion: Treatment of this tumor is primarily surgical, consisting of adequate excision of the primary site with radical neck dissection. When the patient with carcinoma is free of distant metastasis, only surgical therapy is sufficient.
Keywords:
Cite the Article:
Laus M, Croce A. Exophytic Tumor of the Parotid Gland. Ann Clin Case Rep. 2016; 1: 1167.
Search Our Journal
Journal Indexed In