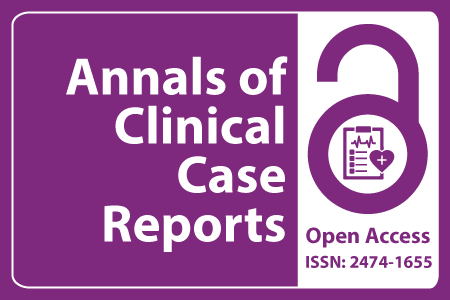 Journal Basic Info
Impact Factor: 1.809**
H-Index: 6
ISSN: 2474-1655
DOI: 10.25107/2474-1655
**Impact Factor calculated based on Google Scholar Citations. Please contact us for any more details.
Major Scope
Child Birth
Respiratory Medicine
Physical Medicine & Rehabilitation
Allergy & Immunology
Neurology
Cardiology
Hepatology
Trauma
Abstract
Hilary Somerset
Department of Pathology, University of Colorado School of Medicine, Colorado
*Correspondance to: Hilary Somerset
PDF Full Text Case Report | Open Access
Abstract:
Secondary malignancies are an infrequent but well-known phenomenon whereby radiation treatment may predispose a patient to a subsequent malignant neoplasm years after his or her initial diagnosis. The head and neck is a common site for post radiation carcinomas including salivary gland tumors such as mucoepidermoid carcinoma (MEC), acinic cell carcinoma, and even (more recently described) mammary analogue secretory carcinoma (MASC). Hyalinizing clear cell carcinoma (HCCC) is a rare, low-grade carcinoma of the minor salivary glands with characteristic histologic and molecular findings. We report a case of HCCC of the lower lip arising as a secondary malignancy in a 40-year-old woman with a history of childhood rhabdomyosarcoma for which she received radiation therapy. To our knowledge, this report represents the first instance of HCCC being presented as a secondary head and neck malignancy. This case contributes to the spectrum of post radiation carcinomas and highlights the persistent risk of subsequent malignancies in childhood cancer survivors.
Keywords:
Hyalinizing clear cell carcinoma; Rhabdomyosarcoma; Secondary malignancy; Radiation therapy
Cite the Article:
Somerset H. Hyalinizing Clear Cell Carcinoma as a Secondary Malignancy in a Childhood Survivor of Rhabdomyosarcoma. Ann Clin Case Rep. 2016; 1: 1166.
Search Our Journal
Journal Indexed In