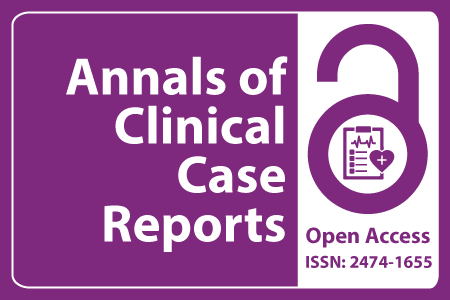 Journal Basic Info
Impact Factor: 1.809**
H-Index: 6
ISSN: 2474-1655
DOI: 10.25107/2474-1655
**Impact Factor calculated based on Google Scholar Citations. Please contact us for any more details.
Major Scope
Vascular Medicine
Transplantation Medicine
Nursing
Asthma
Psychiatry and Mental Health
Renal Disease
ENT
Otolaryngology
Abstract
María Dolores Diestro Tejeda, Begoña Díaz de la Noval, Ignacio Javier Brunel García, Ignacio Zapardiel, Alicia Hernández Gutiérrez and J De Santiago García
Department of Gynecology Oncology Unit, La Paz University Hospital, Spain
Hospital Quirón Madrid, Spain
*Correspondance to: Begoña Díaz de la Noval
PDF Full Text Case Report | Open Access
Abstract:
Introduction: Total pelvic exenteration is an ultra-radical surgical approach which involves an enbloc resection of the tumor and pelvic organs affected. The procedure is performed with a curative intention in recurrent or advanced gynecological malignancies. The aim of this video is to describe a step by step video presentation of the surgical and reconstructive procedure.Case Report: A 46-year old woman, previous stage IA vaginal carcinoma treated with radiotherapy. Two years after, she has a 5 centimeters centropelvic relapse that compromises pelvic organs, no pelvic wall infiltration or metastasis. A total type I pelvic exenteration with vulvectomy is performed. The surgical procedure involves four steps: (1st) diagnostic laparoscopy, (2nd) laparoscopic total supraelevator pelvic exenteration with perineal-rectal vaginal resection, (3rd) urinary (Bricker´s technique) and digestive (colostomy) diversions performed extracorporeally, (4th) pelvic floor reconstruction with a biological mesh and bilateral gracilis myocutaneous flaps as a neovagina. Postsurgical minor complications were superficial ischemia of gracilis flaps, pyelonephritis, and recurrent pelvic abscess. The tumor was a high grade invasive squamous carcinoma with lymphovascular invasion and free surgical margins but microscopic residual tumor in the parametrium. Due to complications, adjuvant treatment could not be performed; the patient had a metastatic relapse a year later, she died. The radical excision of locally advanced gynecological cancers may produce a wide defect of perineal tissue that predisposes to complications, so pelvic floor reconstruction is recommended.Discussion: Morbidity is close to 50%, OS and DFS 40 and 60% respectively. Prognostic factors are residual tumor, tumor size greater than 5 cm and lymph node involvement. Surgical rescue by pelvic exenteration should be seen as part of a multidisciplinary and experienced team.Conclusion: Laparoscopy in pelvic exenteration is feasible in selected cases and reconstruction procedure should include proper handling of the pelvic floor.
Keywords:
Laparoscopy; Minimally invasive surgery; Pelvic exenteration; Pelvic floor reconstruction; Vaginal carcinoma
Cite the Article:
Diestro Tejeda MD, Díaz de la Noval B, Brunel García IJ, Zapardiel I, Hernández Cutiérrez A, De Santiago García J. Laparoscopic-Assisted Vaginal Pelvic Exenteration and Reconstructive Procedure. Ann Clin Case Rep. 2016; 1: 1159.
Search Our Journal
Journal Indexed In