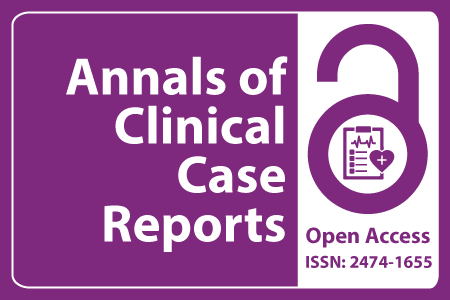 Journal Basic Info
Impact Factor: 1.809**
H-Index: 6
ISSN: 2474-1655
DOI: 10.25107/2474-1655
**Impact Factor calculated based on Google Scholar Citations. Please contact us for any more details.
Major Scope
Nephrology
Cardiovascular Medicine
Cardio-Thoracic Surgery
Palliative Care
Sleep Medicine and Disorders
Emergency Medicine and Critical Care
Infectious Disease
Nuclear Medicine
Abstract
Wan-Jung Tsai, Mei-Jy Jeng, Pei-Chen Tsao, Yu-Sheng Lee and Wen-Jue Soong
Department of Pediatrics, Taipei Veterans General Hospital, Taiwan
Institute of Emergency and Critical Care Medicine, National Yang-Ming University, Taiwan
Department of Pediatrics, National Yang-Ming University, Taiwan
*Correspondance to: Mei-Jy Jeng
PDF Full Text Case Report | Open Access
Abstract:
Post-extubation atelectasis is a common pulmonary complication of critical neonates who have received long-term, high-setting of mechanical ventilator, resulting in re-intubation, increased morbidity and lengthened hospitalizations. A rapid and effective management to open the lungs is important to prevent reintubation. We reported an extremely preterm infant with massive postextubated atelectasis of bilateral lungs, and he was successfully treated by using the simple technique of direct tracheobroncheal suction (DTBS) to quickly open his lungs.A 7-day-old preterm infant with a birth weight of 732 g got massive atelectatic lungs at 24 hours after extubation. DTBS was performed by directly inserting a 6.0 Fr. suction tube into his trachea via the assist of laryngoscope. The infant's head was turned to one side while passing the suction tube into the bronchus of the opposite side. This suction procedure was repeated until nothing could be suctioned out, and DTBS was repeated every 8 hours in the following 24 hours after extubation. Nasal prong continuous positive airway pressure was kept, and the heart rates and oxygen saturation were continuously monitored during DTBS. Sticky secretions were observed at the laryngeal site and suctioned out from the tracheobronchial airways. The follow-up chest x-ray film revealed opened lungs 24 hours later. Therefore, DTBS is effective and safe to relief obstructed airways and reopen the lungs of the reported extremely premature infant.
Keywords:
Post-extubation atelectasis; Direct tracheobronchial suction
Cite the Article:
Tsai W-J, Jeng M-J, Tsao P-C, Lee Y-S, Soong W-J. Direct Tracheobronchial Suction: A Simple Technique to Relieve Post-Extubation Atelectasis in an Extremely Low Birth Weight Infant. Ann Clin Case Rep. 2016; 1: 1155.
Search Our Journal
Journal Indexed In