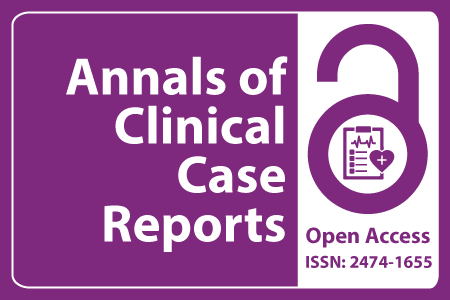 Journal Basic Info
Impact Factor: 1.809**
H-Index: 6
ISSN: 2474-1655
DOI: 10.25107/2474-1655
**Impact Factor calculated based on Google Scholar Citations. Please contact us for any more details.
Major Scope
Ophthalmology
Cardiology
Cardiovascular Medicine
Urology Cases
Sports Medicine
Sexual Health
Dermatology and Cosmetology
Geriatric Medicine
Abstract
Begoña Díaz de la Noval
Department of Gynecological Oncology, La Paz University Hospital, Spain
*Correspondance to: Begoña Díaz de la Noval
PDF Full Text Clinical Image | Open Access
Abstract:
Introduction and
Aim: Uterine sarcoma has a poor prognosis due to early metastases. We present a case of a massive dissemination of the disease at diagnosis, with an unexpected excellent response to treatment.Clinical Image: A 48-year old woman with a large abdominal mass and multiple lung metastases in "balloon release". History of uterine fibroids followed up for years, never treated. CT and PETCT shows a mass that occupies the entire pelvis and abdomen with infiltration of the rectum and retroperitoneum, massive lung metastases. Biopsy of lung metastases confirmed an undifferentiated carcinoma of suspected gynecological origin, stage IV. The patient began chemotherapy (Docetaxel plus Gemcitabine), 6 courses, with complete response and good performance-status. A total laparoscopic hysterectomy was performed, with no signs of carcinoma. Less than a year after, new appearance of lung metastases.Discussion: This tumor is highly chemo sensitive but aggressive with an early hematogenous spread, high risk of recurrence and poor prognosis. Their affiliation is complex, except directly on the tumor specimen; so in some patients, a surgical option has been proposed even though survival is low.Conclusion: An undifferentiated tumor with lung metastases and primary gynecological suspicious origin is most likely to be an undifferentiated stromal sarcoma.
Keywords:
Cite the Article:
Díaz de la Noval B. Undifferentiated Gynecological Carcinoma with Metastatic Spread to the Lung. Ann Clin Case Rep. 2016; 1: 1151.
Search Our Journal
Journal Indexed In