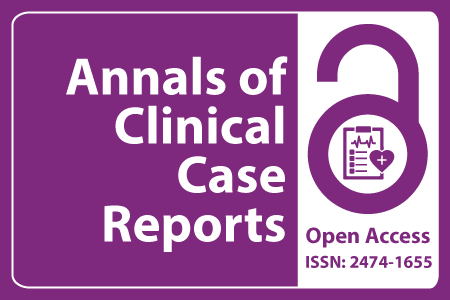 Journal Basic Info
Impact Factor: 1.809**
H-Index: 6
ISSN: 2474-1655
DOI: 10.25107/2474-1655
**Impact Factor calculated based on Google Scholar Citations. Please contact us for any more details.
Major Scope
Cancer Clinic
Hepatitis
Hematology
Nuclear Medicine
Pharmacology and Therapeutics
Cardio-Thoracic Surgery
Cardiology
Anatomy
Abstract
Clark CA, Teegarden BMT, Kottkamp GS, Field LC and Rieke H
Department of Anesthesia and Perioperative Medicine, Medical University of South Carolina, USA
Department of Anesthesia, University of Texas Branch, USA
*Correspondance to: Carlee A Clark
PDF Full Text Case Report | Open Access
Abstract:
This case report describes the complicated postoperative course of a 73 year-old male patient with pre-existing congestive heart failure after uneventful hepaticojejunostomy for benign biliary stricture. The hemodynamic and respiratory failure resulting from cardiogenic shock was successfully treated by using transthoracic thermodilution measurements to guide the choice of catecholamines, antiarrhythmic drugs, and repeated attempts at cardioversion. Determination of global end-diastolic volume, extravascular lung water, thermodilution-calibrated pulse-contour derived continuous cardiac output as well as the ratio of cardiac output per global end-diastolic volume (cardiac function index) was deemed to be advantageous for management of this clinically challenging patient.
Keywords:
Global end diastolic volume (GEDV); Extravascular lung water index (ELWI); Cardiac function index (CFI); Pulmonary artery catheters (PAC); Ejection fraction (EF)
Cite the Article:
Clark CA, Teegarden BMT, Kottkamp GS, Field LC, Rieke H. Transthoracic Thermodilution Measurements Guiding Management of Postoperative Cardiogenic Shock Case Report. Ann Clin Case Rep. 2016; 1: 1102.
Search Our Journal
Journal Indexed In