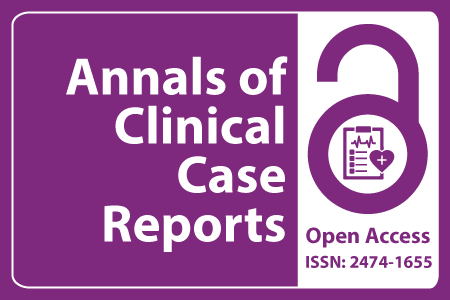 Journal Basic Info
Impact Factor: 1.809**
H-Index: 6
ISSN: 2474-1655
DOI: 10.25107/2474-1655
**Impact Factor calculated based on Google Scholar Citations. Please contact us for any more details.
Major Scope
Inflammation
Geriatric Medicine
Endoscopy
Nuclear Medicine
Diabetology
Physiology
Genetics
Pharmacology and Therapeutics
Abstract
Sood T, Tomar M, Sharma A and Ravinder G
Department of Ophthalmology, Civil Hospital Sarkaghat, India
Department of Ophthalmology, Indira Gandhi Medical College, India
Department of Dermatology, Zonal Hospital Bilaspur, India
*Correspondance to: Tarun Sood
PDF Full Text Case Report | Open Access
Abstract:
Tardive dystonia is a class of "tardive" movement disorder caused by antipsychotics and is specified by reflex muscle contraction, which may be tonic, spasmodic, patterned, or repetitive. This neurological disorder most commonly occurs as the repercussion of long-term or high-dose use of antipsychotic drugs. Tardive dyskinesia uncommonly inculpates the muscles of eye closure. Blepharospasm is a kind of focal tardive dystonia distinguished by persistent intermittent or persistent closure of the eyelids. Blepharospasm is an uncommon, persistently disabling medical condition rendering patient functionally blind and occupationally handicapped .We hereby tend to report a case of trifluoperazine induced tardive blepharospasm.
Keywords:
Cite the Article:
Sood T, Tomar M, Sharma A, Ravinder G. Trifluperazine Induced Blepharospasm - A Missed Diagnosis. Ann Clin Case Rep. 2016; 1: 1092.
Search Our Journal
Journal Indexed In