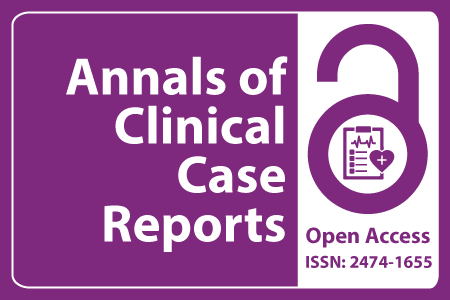 Journal Basic Info
Impact Factor: 1.809**
H-Index: 6
ISSN: 2474-1655
DOI: 10.25107/2474-1655
**Impact Factor calculated based on Google Scholar Citations. Please contact us for any more details.
Major Scope
Radiology Cases
Infectious Disease
Pharmacology and Therapeutics
Endocrinology
Hepatitis
Diabetology
Chronic Disease
Respiratory Medicine
Abstract
Chora I, Ourique C, Silva S and Vaz-Marques P
Internal Medicine Department, Centro Hospitalar São João, Portugal
*Correspondance to: Inês Chora
PDF Full Text Case Report | Open Access
Abstract:
The authors report the case of a 68-year-old woman, first admitted for hypoxemic respiratory insufficiency and constitutive symptoms. Mild asymmetric arthritis, increased erythrocyte sedimentation rate and positive anti-nuclear antibodies raised the suspicion of a connective tissue disease and corticosteroids were started, with initial clinical improvement. Respiratory study revealed mild fibrosis on CT-scan and an obstructive ventilatory defect, interpreted as tuberculosis sequelae. Weeks later, the patient developed proximal muscle weakness and solid dysphagia. Normal muscle enzymes, the exclusion of a demyelinating disease, electromyography and muscle biopsy suggested a non-inflammatory glucocorticoid-induced myopathy, with clinical improvement following prednisone-tapering. A heliotrope rash appeared three months later. The diagnosis of dermatomyositis, with interstitial lung disease and of amyopathic subtype was then clear. Corticosteroids and immunosuppressants were started, with initial clinical worsening and readmission for large pneumomediastinum, but subsequent improvement. Cancer screening was negative.
Keywords:
Amyopathic dermatomyositis; Interstitial lung disease; Glucocorticoid-induced myopathy
Cite the Article:
Chora I, Ourique C, Silva S, Vaz-Marques P. Amyopathic Dermatomyositis: A Challenging Diagnosis. Ann Clin Case Rep. 2016; 1: 1083.
Search Our Journal
Journal Indexed In