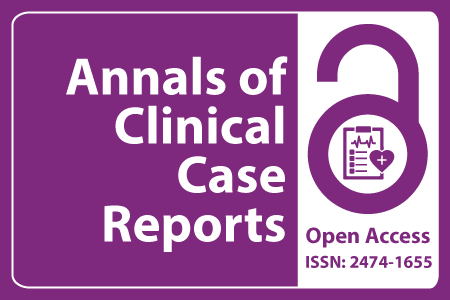 Journal Basic Info
Impact Factor: 1.809**
H-Index: 6
ISSN: 2474-1655
DOI: 10.25107/2474-1655
**Impact Factor calculated based on Google Scholar Citations. Please contact us for any more details.
Major Scope
Respiratory Medicine
Oncology Cases
Child Birth
Endoscopy
Dentistry and Oral Biology
Microbiology
Renal Disease
Anatomy
Abstract
Cappellini I, Pellegrini G, Falsini and Adembri
Department of Health Sciences, University of Florence, Italy
*Correspondance to: Iacopo Cappellini
PDF Full Text Case Report | Open Access
Abstract:
Regional anaesthesia in eye surgery can lead to life-threatening complications such retrobulbar haemorrhage, local anaesthetic systemic toxicity (LAST), due to intra-arterial injection, and brain stem anaesthesia (BSA). Intravenous lipid emulsion (ILE) has been shown to reverse cardiac arrest induced by LAST but there are also reports that suggest its role in reversing neurological complications due to local anaesthetic (LA). Here it is presented a case of a woman undergone to retrobulbar block for a vitrectomy who developed neurological complications, maybe related to BSA, in whom ILE was also administered, with a successful recover of pre-block neurological status.
Keywords:
Intravenous lipid emulsion; Retrobulbar block; Brain stem anaesthesia; Local anaesthetic systemic toxicity
Cite the Article:
Cappellini I, Pellegrini G, Falsini, Adembri. Neurological Complications Following a Retrobulbar Block. Is There a Role for Intravenous Lipid Emulsion (ILE)? A Case Report and Literature Review. Ann Clin Case Rep. 2016; 1: 1081.
Search Our Journal
Journal Indexed In