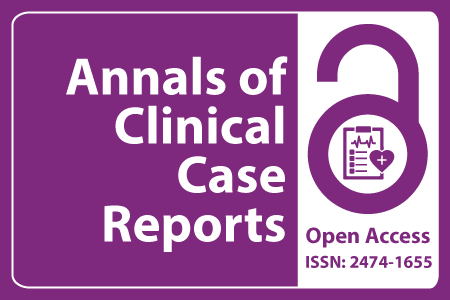 Journal Basic Info
Impact Factor: 1.809**
H-Index: 6
ISSN: 2474-1655
DOI: 10.25107/2474-1655
**Impact Factor calculated based on Google Scholar Citations. Please contact us for any more details.
Major Scope
Nursing
ENT
Palliative Care
Tuberculosis
Sports Medicine
Genetics
Dermatology and Cosmetology
Family Medicine and Public Health
Abstract
Ioannidis P, Parissis D, Boziki M, Natsis KS and Karacostas D
Department of Neurology, AHEPA University Hospital, Greece
*Correspondance to: Natsis S. Konstantinos
PDF Full Text Case Report | Open Access
Abstract:
Hypogammaglobulinemia has rarely been linked with neuropathy. We report a case of a young female who presented with foot drop due to sciatic neuropathy in the context of hypogammaglobulinemia and had significant clinical improvement after intravenous immunoglobulin (IVIG) treatment. To our knowledge, this is the second report that manifests evidence of immune-mediated neuropathy in the presence of hypogammaglobulinemia.
Keywords:
Sciatic; Neuropathy; Hypogammaglobulinemia; Common variable immunodeficiency; Intravenous immunoglobulin (IVIG) treatment
Cite the Article:
Ioannidis P, Parissis D, Boziki M, Natsis KS, Karacostas D. Sciatic Neuropathy and Hypogammaglobulinemia Common Disorder with Uncommon Cause. Ann Clin Case Rep. 2016; 1: 1062.
Search Our Journal
Journal Indexed In