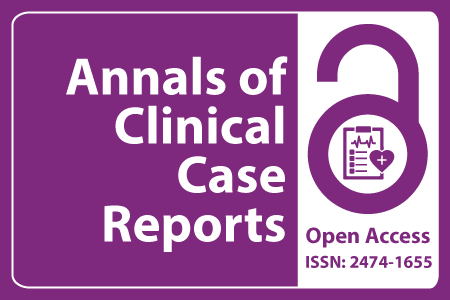 Journal Basic Info
Impact Factor: 1.809**
H-Index: 6
ISSN: 2474-1655
DOI: 10.25107/2474-1655
**Impact Factor calculated based on Google Scholar Citations. Please contact us for any more details.
Major Scope
Orthopedics & Rheumatology
Veterinary Sciences
Palliative Care
Nephrology
Genetics
Obstetrics and Gynecology
Microbiology
Forensic and Legal Medicine
Abstract
Dantas de Campos Martins MV, Pantaleão Falcão JL, Cavaliere MB and Nunes LC
General Surgery Department, Barra D'or Hospital, Brazil
*Correspondance to: Marcus Vinicius Dantas de Campos Martins
PDF Full Text Case Report | Open Access
Abstract:
Bowel obstruction is a known complication of Roux-en-Y gastric bypass. Bezoar is an unsual cause. We report a case of a 53 year-old female who developed small bowel obstruction secondary to a phytobezoar at the distal ileum one year after the patient underwent a Roux-en-Y gastric bypass for morbid obesity. A computed tomography scan was a very useful method for making the diagnosis. The patient had successful minimally invasive surgical treatment.
Keywords:
Bezoars; Intestinal obstruction; Bariatric surgery
Cite the Article:
Dantas de Campos Martins MV, Pantaleão Falcão JL, Cavaliere MB, Nunes LC. Ileal Bezoar after Roux-en-Y Gastric Bypass for Morbid Obesity: A Case Report. Ann Clin Case Rep. 2016; 1: 1018.
Search Our Journal
Journal Indexed In