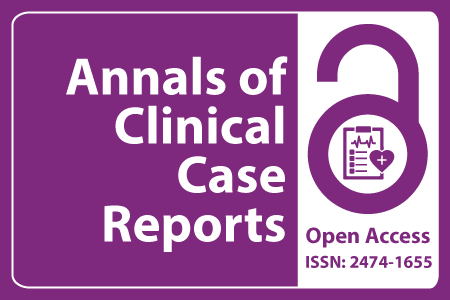 Journal Basic Info
Impact Factor: 1.809**
H-Index: 6
ISSN: 2474-1655
DOI: 10.25107/2474-1655
**Impact Factor calculated based on Google Scholar Citations. Please contact us for any more details.
Major Scope
Emergency Medicine and Critical Care
Pharmacology and Therapeutics
Nephrology
Sexual Health
Endocrinology
Diabetology
Physical Medicine & Rehabilitation
Veterinary Sciences
Abstract
Iqbal A, Cuenca A and Jameel R
Department of Surgery, University of Florida, USA
Department of Pediatric Surgery, Boston Children's Hospital, USA
Department of Medicine, KSA
*Correspondance to: Atif Iqbal
PDF Full Text Case Report | Open Access
Abstract:
Purpose: Internal hernias are a result of bowel protrusion through a normal or abnormal intraabdominal mesenteric defect. Paraduodenal hernias comprise the most common form of congenital internal hernia however, due to the rarity of this condition, there is no consensus regarding standard of care for the surgical treatment of these hernias. We report a successful laparoscopic repair of a left sided paraduodenal hernia with a modified technique involving plication of the hernia sacalong with a literature review to establish the feasibility of a laparoscopic approach.Methods: The diagnostic considerations, operative steps and follow up are presented. In addition, a comprehensive literature review was performed and operative as well as follow up data was compiled, when reported.Results: After 24 months of follow up, our patient continues to be symptom free and without evidence of recurrence. Our comprehensive literature search yielded only one recurrence in 23 cases. In addition, only one laparoscopic case had to be converted to an open procedure.Conclusions: Paraduodenal hernias need a high index of suspicion for diagnosis and could safely be repaired laparoscopically with good outcomes, regardless of laterality. Plication of the mesenteric folds comprising the hernia sac may help decrease recurrence and seroma rates but additional studies are needed to elucidate this further.
Keywords:
Internal hernia; Paraduodenal hernia; Laparoscopic repair; Technique
Cite the Article:
Iqbal A, Cuenca A, Jameel R. Laparoscopic Repair of Paraduodenal Hernia: Feasibility and Technique. Ann Clin Case Rep. 2016; 1: 1005.
Search Our Journal
Journal Indexed In